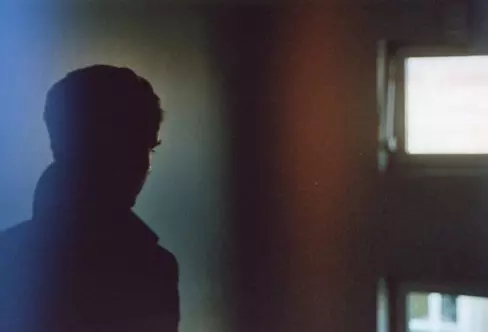 While on a dinner date, John takes a bite out of the banana pepper in his salad & squirts pepper juice into the eye of his date.
Now nervous due to the pepper juice incident, John unknowingly uses all the butter for his bread and left none for his date to use.
Things are not going well for John. Flustered by the butter fiasco, John gets marinara sauce all over his shirt during the main course.
John runs to the bathroom to clean the sauce off with his Tide to go stain remover, but it didnt work well. He returns to the table in shame.
At this point, the dessert had been delivered. John asked for ice cream with no fudge. "There's no way I could mess this up", he thought.
During the entry of the ice cream to his mouth, a woman screams-her boyfriend proposed to her. The ice cream falls onto his pants.
Tragedy.
"Harsh Realm" by Widowspeak by forcefieldpr
Record dropping soon on Captured Tracks.